Ramaiah Institute of Business Studies
Faculty Achievements
Mr.Srikanth Reddy presented a paper titled 'Women Empowerment and Economic Development' in an international journal.
Ms Jayalakshmi and Ms Kruthika Anjan were deputed to attend a conference at the Bangalore University.
Ms Pratibha Bilgi presented a paper at an international conference organized by the Delhi University at the Hansraj College, Delhi.

Ms Kruthka Anjan was Chairperson at the National Level Conference of 'Emerging Trends in Commerce, Management and Technology' at the Saundarya Institute of Management and Science.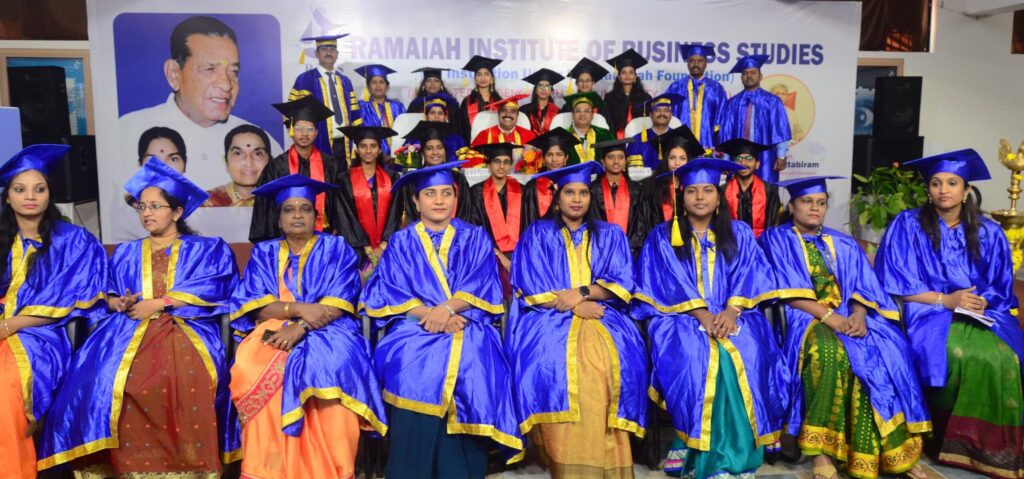 Students Achievements
The Hindi department deputed students for presenting papers at the National seminar organised by the Sri Bhagwan Mahavir Jain College , KGF. Three of them won prizes at the event.
BCA students of the IV Semester presented papers on topics such as Data Mining , Robotics and at a National Seminar organised by the Computer Department of MSRCASC , Bangalore. 
 Twelve students of the MCom wing at RIBS presented papers on various topics of commerce at a National Seminar organised by the Saundarya Institute of Management Studies, Bangalore.